Welcome to
Traver

Sells Yachts

The Easiest Way to Find Your Yacht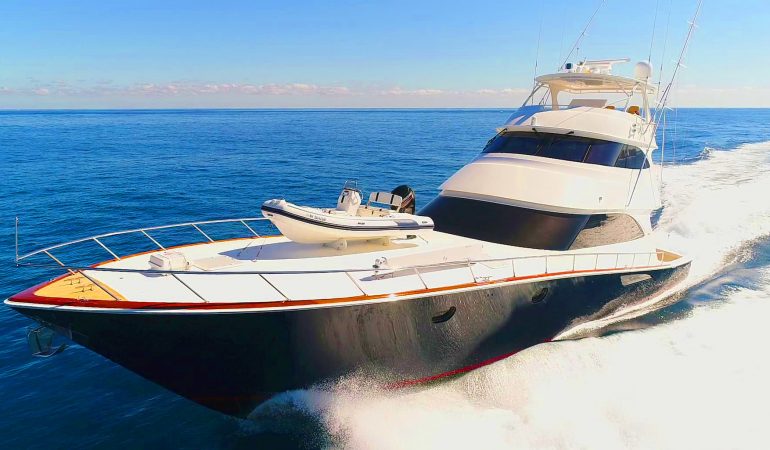 Proud Retailer of Yachts & Boats
Traver Sells Yachts specializes in the retail of a wide variety of seafaring vessels from fishing boats to luxury yachts. With extensive knowledge and experience managing inventory in the market, Traver Sells Yachts is proud to  present you two new and upgraded yachts for sale. See here.
Traver Sells Yachts has raised the standard of yacht and ship retailing with a comprehensive and reliable vessel evaluation program We calculate a fair retail price based on a detailed analysis of comparable current and previous boat listings in a given market.
We call this estimate the Yacht Leader Instant Market Value.
If your buying or selling, contact us for your FREE International Market Analysis.
Guaranteed lien-free yachts
Contribute to a compensation fund for your protection
World Wide network of yachting professionals
Preferred dealer financing
All serviced
Choose Your Yachts
Yachts for sale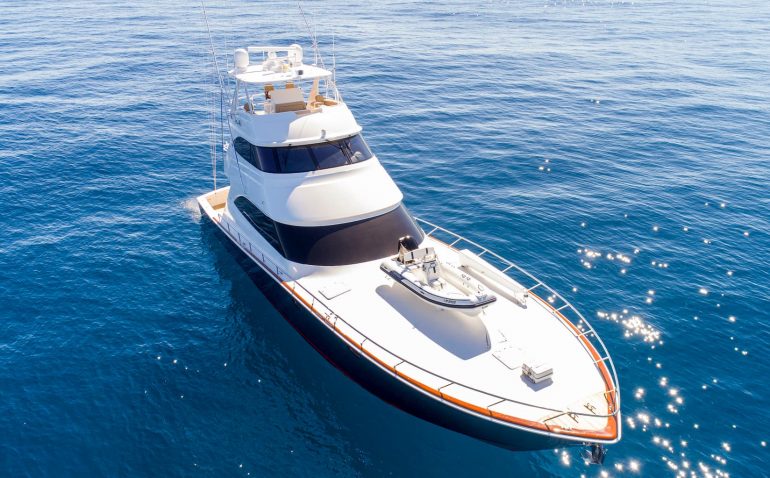 Grander Ambition 2016 Viking 82' Skybridge
"Grander Ambition" is fresh out of the Viking Service Center in Riviera Beach in January 2020. It is one of our most beautiful yachts for sale with brand new smoke free MTU M96L 2,635hp motors. She features tons of upgrades and updates and had a complete run through of all her systems. A yard bill of 2.9 million dollars is available for your review. She is ready to travel the world in comfort and style.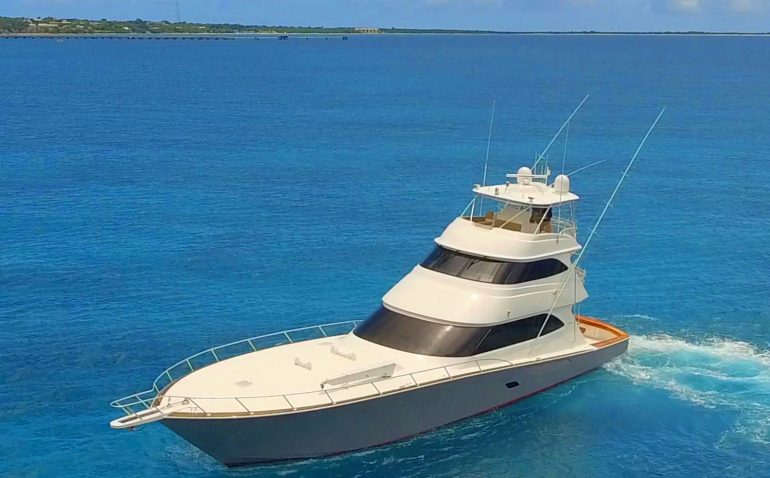 Shark Fin 2013 Viking 82' Skybridge
This Viking 82 Skybridge is in immaculate condition. It is one of the most highly customizable yachts for sale. It is designed to match a wide variety of your seafarring needs. The 82 Viking to date has had many major updates done in 2017 at the Viking Service Center in Riviera Beach.
What We Offer
our featured services
Yacht Detective
Traver Sells Yachts team of Licensed Yacht borkers will work hard to find you the perfect boat.
Repair and Maintenance
Customized Yacht and Service programs available.
Yacht Detective
Traver Sells Yachts team of Licensed Yacht borkers will work hard to find you the perfect boat.
Trade-In Service
Traver Sells Yachts will offer the best trade-in numbers for your used boat, in exchange for one of our new boat models.
Yacht Insurance
Having the right level of boat insurance cover is crucial to enjoying your time on the water with confidence.
Our Testimonials
What our happy clients say about us
"Hi Traver, I am greatly in debt to you for understanding and pleasant to help me on all this problem of mine, I think only the LORD put you in my favor thank you one more time. and am looking forward to introduce you with other of my friends to purchase."
Best Regards. Spencer Chow (Columbia)
"In working with Traver all of our communications were through the phone as he is an oversees provider. I felt as though we were right in the same place and he always kept me informed and had my best financial interest at heart. I recommend Mr. Smith and Sales at Worldwide Yacht Sales Inc. to all persons! He is a prime example of great service and super products you won't be disappointed."
Brendan Swaby
"Traver has helped me purchase 2 vessels. I believe that I got great deals on both. He provides great service before, during, and after the sale. I plan to use Traver to buy and sell any boat that I get involved with. I highly recommend Traver for any boating needs!"
David Johnson (Virgin Islands)
"Traver Smith's knowledge in the boating industry is match to none. He is on top of any and all the changes involving the product I was looking for. His honesty and integrity is above and beyond any expectations and I would highly recommend Traver for any yachting business in the future!"
Timothy Cabrera (Florida)
"I would choose to work with Traver over any other broker in the world. He knows his stuff, he's honest and easy to work with. He helped me close a very complicated transaction and was always available to answer questions and guide me through the process."
Dillon Moore (Florida)
"Traver Smith is a very intelligent and honorable person who always goes the extra mile for people."
Judge Nancy Stephenson
"Traver Smith has extensive experience in various models and best understands how you are going to use a boat and fitting you to the right vessel. Traver's methods of working with both buyers and sellers to ensure customer satisfaction both before and most notably after the sale is exemplary."
Kirk Chewning (Virgin Islands)
What Have We Achieved
Real Figures